THE PAVILION

Your reception at the Old Coon Creek Inn will take place at our Pavilion and Horse Barn area.
This special area is detailed with flowers and beautiful landscape accents. Including a sitting area that makes for a great place to get away. Several flowing creeks and a sitting pond which is usually full of frogs!
The reception dinner is held in our 40 x 80 open air Pavilion. If inclement weather is a potential that day no worries. We are able to enclose the pavilion and the party will continue.
Once dinner is complete the party moves to the horse barn area (30′ x 50′) which has a bar to serve your guest. This area also has horse stalls for you to use your creativity. Decorate and make it your own space!
In between the Horse Barn and Pavilion is a large paver patio that your DJ will set up at and your guest will dance the night away.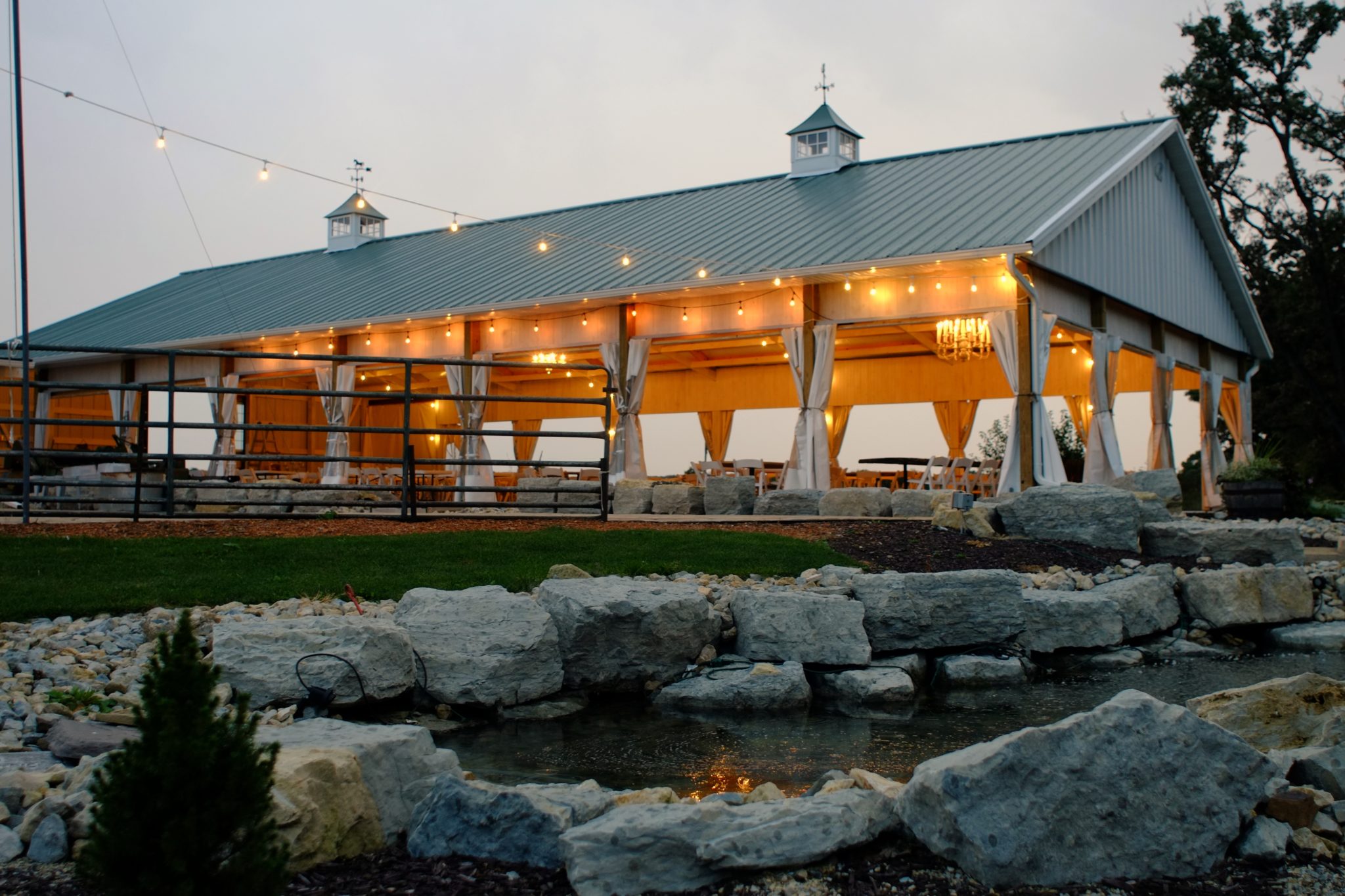 Cocktails & Appetizer
Rustic Wedding Barn
The converted horse barn is the perfect location to have cocktails before and after the reception dinner! Many couples use their creativity and decorate to create their own unique barn wedding. This area has a bar so your bartender can serve guests in the barn. It also has an outdoor serving window.
[omnivirt_vr_player id="29904" width="320" height="320"]